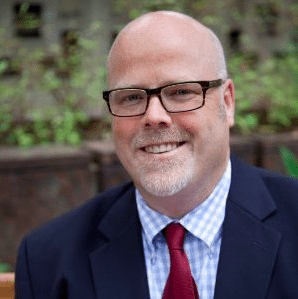 SMU boasts an impressive roster of faculty members across its seven schools. Professors are allowed the flexibility of having tight student connections with small student-to-teacher ratios. However, even with the unique impact teachers have in the classroom, very few have the honor of becoming an Altshuler Distinguished Professor Teaching Award Recipient.
The Value In Critical Thinking
Dr. Owen Lynch is a familiar name in the CCPA division. He teaches many of the entry courses for CCPA and directs the organizational communications track. Through his teaching style is based on the Socratic method, his goal is to have his students think critically. He argues that it's even more important when so much information is at your fingertips. Dr. Lynch also showcases his passion for critical analysis in his leadership in the London Abroad program.
Departmental Excellence
Following the footsteps of Dr. Rita Kirk and Dr. Maria Dixon as an Altshuler Distinguished Professor Teaching Award recipient, Dr. Lynch joins the university's most distinguished teaching category. In an interview concerning his reaction to the award, he discussed his appreciation for SMU's integration of teaching excellence as part of its tenure process which promotes life-long learning. He also attributes some of his success to the entrepreneurial spirit of the university which has allowed him to include his passion for social innovation in the classroom.
The Road to Recognition
To become an Altshuler Distinguished Professor Teaching Award recipient, a professor must be nominated and go through a rigorous evaluation. The process includes letters of recommendation and a review of the effectiveness of the professor's teaching style.
Through this process, Dr. Lynch has voiced his appreciation for SMU placing value on recognizing when professors spend time investing in the growth of students. "It's surprising to win an award for what I love, but it's gratifying to get attention for the hard work put into students' lives."
The CCPA department is pleased to have quality faculty members directing the communications programs. Dr. Lynch continues to add value to his students' learning experience through his work as a professor and mentor.